TZS – What does that stand for?
My name is Mark Ellis and I am the owner of TZS Auto Restoration. I began working in the Auto Body industry right out of high school in 1986. Shortly thereafter I attended Daniel Webster College and earned a degree in Business. The decision to start my own business came out of both a love of the job and a want to be successful in the field. So after working in the industry most of my life we opened up TZS Auto Restoration LLC in June of 2004. The name TZS comes from my three children Taylor, Zach and Sarah. We started out in a small garage but moved to our current location 462 Isaac Frye Hgwy in 2005.
We like to operate TZS under the core principle of "what comes around goes around."
The best way to ensure we cover ourselves is to make sure that the customer is 100% satisfied. This means we strive to deliver ours customers with repairs that are of the utmost quality and reliability. Quality is measured through the standards we hold ourselves to throughout the repair process. That could mean anything from making sure the vehicle is clean to properly prepping a panel to ensure maximum paint adhesion. Providing the highest quality repair will not only make it look better, but also ensure that it will be reliable well into the future. We maintain that the best repair job is the one you can never tell happened, and that it will remain that way for a long time to come. In addition we believe trust is an important aspect of our business. Thus we've worked tirelessly to create a reputation that our customers can count on.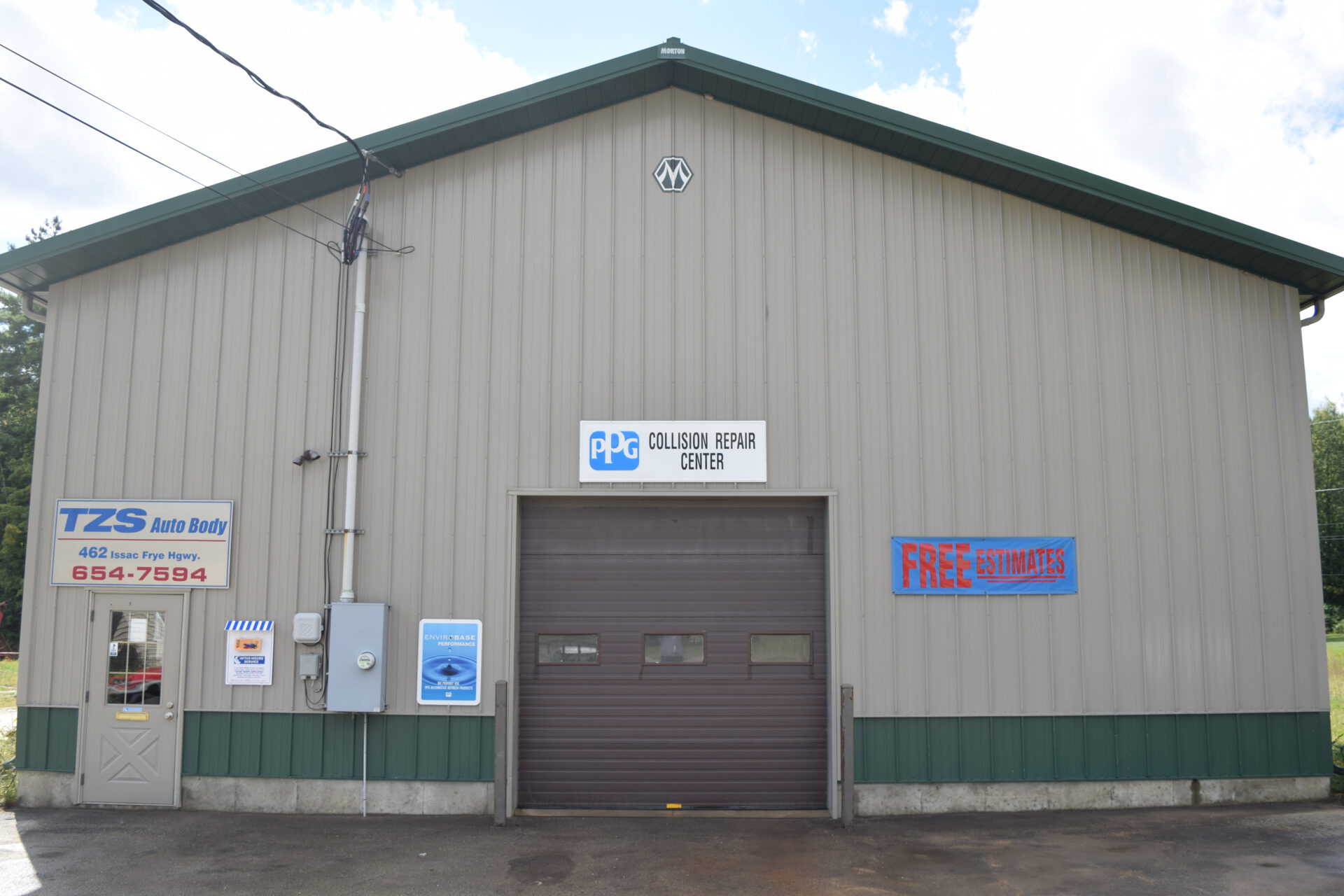 Hours
Feel free to swing down, our store hours are
Monday thru Friday
8:00 am – 5:00 pm
Saturday:
9:00 am – 12:00 pm
Or contact us at
(603) 654-7594